Important Safeguards and Notes for Your Safety
Congratulations on having chosen Foodini! Now you are ready to start taking advantage of 3D food printing.

This instruction manual and online support site will familiarize you step-by-step with your new Foodini. Please read it carefully.

Basic safety precautions should always be followed.

---
---
Warnings
Foodini contains a laser system that can project cross-beams on the print surface so you can easily identify the center of Foodini.

Laser radiation: Do not stare into beam. Class 1 laser product.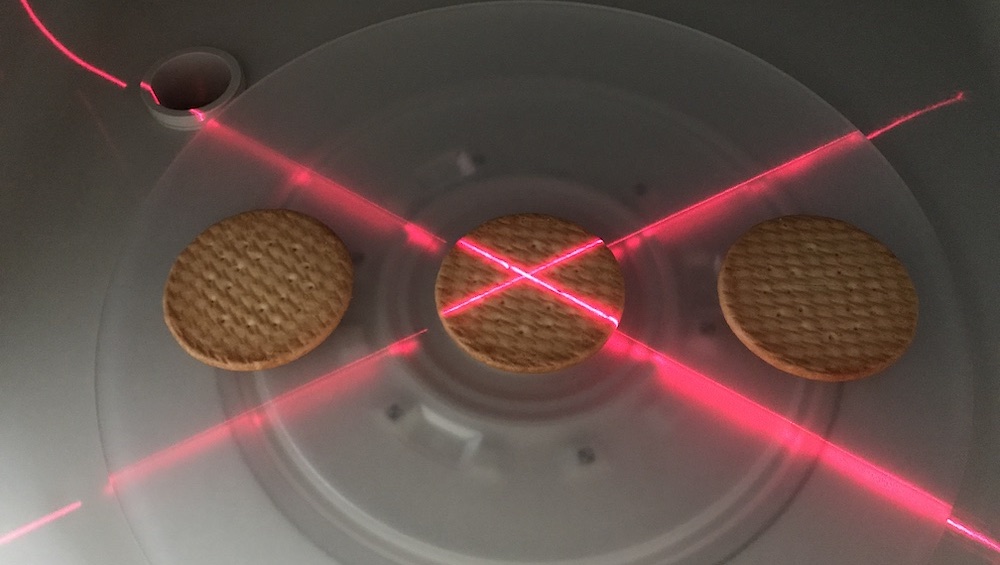 ---
Product Servicing
Do not attempt to service this product yourself. Should your Foodini need servicing, please contact the Natural Machines team by:

Create a support ticket at https://support.naturalmachines.com/portal/en/newticket

To facilitate speedy service, please provide:

Your name, email address and/or phone number

The order number or your purchase receipt and the serial number

A description of the issue/defect, with pictures or video if possible
---
Warranty
Foodini may only be repaired by the Natural Machines customer service team or an authorised Natural Machines repairer.

Related Articles

Recipe: Honey Cookie Dough

Ingredients 50g butter, softened to room temperature 150g honey 4g liquid vanilla 140g flour Preparation Mix the butter, honey and vanilla to a smooth blend. Sift the flour into the mixture in 2 or 3 batches. Sifting is important so that you have no ...

Dish Gallery

The dish gallery is where you see all your saved and downloaded prints. If you receive a new Foodini and the dish gallery is empty, login with a cloud account and get the recommended first prints in Foodini World. Top Menu Bar Explained If you do ...

Recipe: our Almond Cookie Dough

Here is the recipe that we use a lot for our cookies - almond cookie dough. But with Foodini, you can use any cookie dough you like! Ingredients Full batch ingredients (this recipe also works well using half the ingredient amounts to create a ...

Printing Chocolate

Chocolate is one of the most difficult ingredients to print and requires practice and patience. Water is the worst enemy when printing chocolate! It is very important to make sure all the capsule components are dry, including the area between the ...

Special Nozzle Height

Some people want to do certain Foodini prints using Nordson nozzles. Don't know what that is? Don't worry, it's not mandatory to use with Foodini. But for those who do want to use Nordson nozzles, read on to learn how to use them with Foodini. (See ...